Keep it Local Summit
September 30, 2017
Keeney Memorial Cultural Center, Wethersfield
9:30AM to 4PM
Due to events beyond our control, this event – which was originally scheduled for August 19 – had to be rescheduled for Saturday, September 30. We realize that this is Yom Kippur, and extend our deep apologies to our Jewish friends who cannot attend because they will be observing this holy day. Yankee Institute welcomes and values people of all races, ethnicities and faiths, and will be videotaping portions of this event in order to make it available to those who cannot attend in person.
Keep it Local Speakers and Panelists
Chuck Reed, Former San Jose Mayor – KEYNOTE SPEAKER
Suzanne Bates Policy, Director, Yankee Institute
Luke Bronin, Mayor of Hartford-D
Nicole Cline, The Policy Circle
Michael R. Criss, First Selectman, Harwinton
Joe DeLong, Executive Director, CCM
Stephen D. Eide, Senior Fellow, the Manhattan Institute
Paul Formica, State Senator, R-20th District
Joe Horvath, Director of Legislative Outreach, Yankee Institute
Tom Lasersohn, Former Westport Finance Board & Yankee board member
Gail Lavielle, State Representative, R-Wilton
Carol Platt Liebau, President, Yankee Institute
David Martin, Mayor of Stamford-D
Kevin O'Connor, General Counsel, Point72
Francis Pickering, Executive Director, WestCOG
Jim Reavis, Leadership Institute
Jon Russell, American City County Exchange
Rob Simmons, First Selectman, Stonington
Jayme Stevenson, First Selectman, Darien
Spencer Sullivan, Leadership Institute
Helen Taylor, CT Feat Board President
F. Vincent Vernuccio, Labor Attorney & Mackinac Sr. Fellow
Dr. Jonathan Wharton, Professor, SCSU
Melissa Ziobron, State Representative, R-East Haddam
Local Government is the Best Government!
Local government is often the best government. That is why Yankee Institute is proud to host the 2017 Keep It Local Summit!
The Keep It Local Summit will be a full day event during which concerned citizens, activists and potential future elected officials can learn from policy experts, mayors, first selectmen and state lawmakers about the issues that affect towns and cities across Connecticut and how to make a change at both the state and local level.
From education funding to labor agreements to state mandates, local governments – and taxpayers! – feel the trickle-down effect when Connecticut faces a budget crisis. The Keep It Local Summit will help guide local leaders, future candidates and citizen activists in how to best protect and reform their municipalities during these difficult times.
Lunch will feature our keynote speaker, Chuck Reed, former two-term mayor of San Jose, who managed to turn the city of San Jose around through landmark labor reforms.
See the Keep It Local agenda below!
About the Keynote Speaker
Former San Jose Mayor, Chuck Reed
Charles "Chuck" Reed is the former two-term mayor of San Jose, California whose fiscal policies and labor/pension reforms led to him winning a remarkable 77 percent of the vote for his second term in 2010. Born to a working-class family in Kansas, Reed drove bulldozers and tractor-trailer trucks as a young man before entering the United States Air Force Academy during the Vietnam War. Following his service, Reed graduated from both Princeton University and Stanford Law School and became an attorney in San Jose. Reed served on the San Jose city council for two decades before being elected mayor in 2006.
Meet Our Speakers and Panelists
Spencer Sullivan is the Director for Grassroots Engagement for the Leadership Institute. He directs trainings and academies in the United States, in order to equip the next generation of political operatives and activists with the tools they need to win elections.
Spencer began his career on the hill working for a member of congress. He transitioned to the campaign world after realizing he enjoyed the competiveness and fast-paced environment of campaigns. He has managed victorious top tier Federal races and targeted state races. On the campaign trail, Spencer has been involved in every aspect of managing a campaign. He has experience in fundraising, earned media, field operations, paid voter contact, polling, and GOTV operations.
Having been frequently outspent by incumbent campaigns during challenging races, Spencer has learned the importance of running a lean, effective campaign that makes every dollar stretch as far as possible. Spencer specializes in challenger campaigns and has ousted incumbents in back-to-back elections.
Spencer routinely appears on television as a pundit and discusses the news of the day. He also consults for a pharmaceutical company in guiding their messaging.
State Representative Melissa Ziobron is a lifelong resident of the 34th District with an extensive record of community service. During the 2017 Legislative Session she was appointed Assistant Minority Leader and continues her role as Ranking Member of the Legislature's powerful budget writing Appropriations Committee. Now in her third term, she was reappointed to the Environment Committee and holds a new role on the General Law Committee. She also serves on the Connecticut Legislature Sportsmen Caucus and the Connecticut Alcohol and Drug Policy Council. She is also Connecticut's Proxy to the Atlantic States Marine Fisheries Commission.
Luke Bronin is the 67th mayor of the City of Hartford. He was sworn in on January 1, 2016. Mayor Bronin is a husband, a father, a veteran, and an attorney, and he is committed to building a stronger Hartford for all of Hartford's residents.
Mayor Bronin has had the opportunity to serve in senior positions in both federal and state government. In 2013, he was appointed by Connecticut Governor Dannel P. Malloy to serve as General Counsel. In his position as the governor's chief lawyer, Bronin partnered with legislators and state agency officials to advance the Governor's agenda, and he was deeply involved in developing policies to combat veterans' homelessness, expand economic opportunities, reform our criminal justice system, and protect our environment.
Prior to his role in Governor Malloy's office, he served as the Deputy Assistant Secretary for Terrorist Financing and Financial Crimes at the U.S. Department of the Treasury in Washington, D.C. In that role, he helped lead the federal government's efforts to isolate and disrupt international terrorist groups, and advanced U.S. national security and foreign policy interests.
Previously, he served as the Senior Advisor to the Deputy Secretary of the U.S. Treasury, as an international affairs fellow with the Council on Foreign Relations, and as Chief of Staff to the President of Property and Casualty Operations at the Hartford Financial Services Group, one of the capital city's largest employers. He also served as an officer in the U.S. Navy Reserve and was a member of the military's anti-corruption task force during his deployment to Afghanistan from September 2010 to April 2011. Most recently, Bronin worked as a partner at the law firm Hinckley Allen. Prior to his election, Bronin proudly served on the boards of the Hartford Public Library and the Amistad Center for Arts and Culture.
Bronin earned his B.A. and J.D. from Yale University and his M.A. from Oxford University, where he studied as a Rhodes Scholar. He and his wife Sara live in Hartford with their three young kids.
Michael R. Criss is the First Selectman of the Town of Harwinton. A lifelong resident of Harwinton, he attended Harwinton public schools, and participated in HYSA sports programs before entering into the Plumbing and HVAC trade program at Oliver Wolcott RVTS in Torrington. Upon graduation with high honors, Michael attended Salve Regina University in Newport, RI where he graduated cum laude with a BS degree in Marketing and Finance. Upon graduating in 1997, Mike returned to Harwinton to continue working in his family's local plumbing business, until the company was sold in 2000.
Criss lives in the same neighborhood he grew up in with his wife of 11 years, Bridget, and their 9-year-old son Dominic and 7-year-old son Logan. The couple, who have known each other since childhood, continue to invest in their hometown and protect it by creating the Harwinton Watch Group while continuing to work locally.
Criss was first elected as Selectmen in 2009, before eventually being elected two years later as First Selectman, a position he has filled since. He has made Harwinton a member of the "Veterans Strong Community", which provides essential services for veterans, he is also an active member and volunteer of the local Elks Chapter #372, a member and first Vice President of the Harwinton Lions Club, Legislative Liaison for the Northwest Hills Council of Governments, a member of the Government Relations Committee for the Northwest Connecticut Chamber of Commerce and continues to give back to his home town by volunteering in many charitable causes for which he was recognized by the CT General Assembly with a citation from the Governor's Office.
Criss looks to promote fiscal responsibility not only in Harwinton, but also at the State level, where he gives a larger voice to small communities.
A West Hartford native, Dr. Jonathan Wharton is assistant professor of Political Science and Urban Affairs at Southern Connecticut State University (SCSU). He advises SCSU College Republicans, College Democrats and Golf Club. Wharton earned his bachelor's degree in history from Howard University, master's degree in history from Rutgers University, master's degree in public administration and doctorate in political science from Howard University. He is chairman of the New Haven Republicans, commissioner on the New Haven City Plan Commission and a Justice of the Peace. Wharton volunteers on the board of directors for New Haven's community Canal Dock Boathouse and serves as chapter counselor for Sigma Phi Epsilon fraternity at the University of Connecticut. He is also a deacon and sings in the choir at New Haven's historic Center Church on the Green United Church of Christ.
Wharton's research and publications have centered on state and local politics, gentrification, economic development as well as identity and coalition politics. His book, A Post-Racial Change Is Gonna Come: Newark, Cory Booker and the Transformation of Urban America (Palgrave Macmillan 2013), focuses on Newark's coalition politics and economic development approaches. Wharton's forthcoming book, Democracy in New England: A Community Politics Reader (Cognella 2018), examines several works about local politics in various regional cities.
Prior to academia, Wharton worked as a congressional aide for US Representatives Charles Rangel (D-NY), Glenn Poshard (D-IL) and Chris Shays (R-CT). He was also a research analyst in the New Jersey state legislature in the Office of Legislative Services and government affairs researcher for several Washington nonprofit organizations.
Joe DeLong is CCM's Executive Director. He received his Master of Business Administration from West Virginia University (WVU). While attending WVU he was a standout athlete on the football team and helped the Mountaineers to an undefeated regular season in 1993. Prior to joining CCM in April 2015, DeLong spent time as a State House Majority Leader in West Virginia and the Chief Executive of a $100 million public/private corporation.
Jon Russell leads the American City County Exchange (ACCE), an ALEC program dedicated to accountability, transparency, efficiency and effectiveness in local government. ACCE is rooted in free market and limited government solutions for cities and counties across the country. As a town councilman, Jon has dedicated his career to public service as an advocate for taxpayers.
Jon came to ALEC as a political consultant and public servant of over seven years. Jon has devoted his career to training and electing candidates to federal, state and local office. His specialty is working with coalition organizations to develop strategies to reach voters on issues they care about most.
Jon's involvement in public policy has taken him to the Philippines with the American Council of Young Political Leaders, where he met with elected officials to discuss issues such as economic development, counter-terrorism and energy development.
With degrees in Criminal Justice and Homeland Security, his passion is working with first responders to create public policy that meshes emerging technologies with protecting civil rights & privacy.
His spare time is devoted to his family, tending to his urban farm and immersion in music. Whether its song writing, drums or vocals, he enjoys connecting with people through music. Most notably, blues, jazz and bluegrass.
Helen Taylor is an advocate for spreading autism awareness and acceptance for individuals on the autism spectrum. Her two children, Chad and Chase (the inspiration for her advocacy), have attended private school, parochial school and the public school system in Waterbury. Helen along with her husband, Alan, founded the Western Connecticut Autism Speaks Walk in 2010 and the walk has raised approximately $800,000 for the organization. The Taylors also captain Team Chase & Friends at the walks and Helen volunteers for Autism Speaks throughout the year as the Communications and Awareness Chair, as well as the Light it Up Blue Ambassador during Autism Awareness month. Helen's passion for equality inspired Autism Speaks to reach the urban market with the "Maybe" national P.S.A. campaign in 2013. Helen and Alan also brought a Free Autism Education and Awareness Forum for the first time in Waterbury with Autism Speaks. Helen works as a Transmission Siting Specialist at Eversource Engery and earned her master's degree in business administration from Post University. She is the board president of Connecticut Families for Effective Autism Treatment (CT FEAT) and the president of Energy Toastmasters. Helen volunteers as a certified trainer for the State of Connecticut regional police department for autism safety and awareness. She also is a coach for Waterbury P.A.L. Special Olympics in basketball, softball, track and field and volleyball for over 10 years. She also has volunteered as an organizer with the urban after school program, Granville Academy of Waterbury, and is currently their grant writer.
F. Vincent Vernuccio is a senior fellow at the Mackinac Center for Public Policy. He served as the Mackinac Center's director of labor policy between 2012 and 2017.
Vernuccio is a graduate of the Ave Maria School of Law in Ann Arbor, Mich. Under President George W. Bush he served as special assistant to the assistant secretary for administration and management in the Department of Labor.
Vernuccio has published articles and op-eds in such newspapers and magazines as The Wall Street Journal, New York Times, Investor's Business Daily, The Washington Times, National Review, Forbes and The American Spectator. He has been cited in several books, and he is a frequent contributor on national television and radio shows, such as "Your World" with Neil Cavuto and Varney and Company.
Vernuccio is a sought-after voice on labor panels nationally and in Washington, D.C. and as a regular guest on Fox News channels.
He has advised senators and congressmen on a multitude of labor-related issues. He testified before the United States House of Representatives Subcommittee on Federal Workforce, Postal Service and Labor Policy.
Gail Lavielle was first elected in 2010 to represent Connecticut's 143rd House district, which includes most of Wilton, the eastern part of Norwalk, and part of Westport west of the Saugatuck River. Currently serving as an Assistant Republican Leader, Rep. Lavielle is the House Ranking Member of the General Assembly's Education Committee and a member of the Finance, Revenue, and Bonding Committee, the Transportation Committee, and the School Construction Priority List Review Committee, as well as the House Republican Screening Committee. Previously, she served as Ranking Member of the Commerce Committee and as a member of the Appropriations and Higher Education Committees. She also sits on bipartisan caucuses focused on Manufacturing and services for people with Intellectual and Developmental Disabilities.
David Martin was elected Mayor of Stamford on November 5, 2013 and was sworn in as the 31st Mayor of Stamford on December 1, 2013.
Attracted by a city that offered a diverse population, the opportunity for professional growth and a great place to raise a family, David and his late wife, Judy, moved to Stamford over thirty years ago. What Stamford also offered was a chance to become involved in the community, which, for David, translated into successfully running for a seat on the Board of Representatives in the 19th District. It was a seat he held for the next 26 years.
During that time, David forged a reputation as a passionate and determined legislator, who asked tough questions, built bipartisan consensus, and found effective and balanced solutions to the city's problems. He wrote and led the passage of many laws and ordinances that have changed Stamford for the better. Among them are the city's purchasing ordinance, the senior tax abatement program and the creation of the Downtown Special Services District. As a champion of transparency in government, he was the first official to start videotaping public meetings (now required of all elected boards) and to publish agendas, minutes and public documents on the City of Stamford's website. As a result of his experience and leadership skills, he served his last eight years on the board as its President. In the past two years David served on the Board of Finance, where he chaired the financial policy committee.
David has also made valuable contributions to the several community and city boards on which he's served. These include the Stamford Police Foundation, Stamford Emergency Medical Services (which he helped form), the Stamford Investment Advisory Committee and the Stamford Partnership's Executive Committee.
Supported by his strong belief in public education, in 2008, David and Judy established the Starfish Connection, a nonprofit organization that provides mentoring and enrichment services to low-income students in Stamford. In addition, he is a member of the Connecticut Coalition for Justice in Education Funding.
David holds bachelor's degrees in economics and biology at the Massachusetts Institute of Technology and a master's degree in business administration from Stanford University.
Stephen D. Eide is a senior fellow at the Manhattan Institute. His work focuses on public administration, public finance, political theory, and urban policy. His writings have been published in Politico, Bloomberg View, New York Post, New York Daily News, Academic Questions, The Weekly Standard, Wall Street Journal, and City Journal.
Eide was previously a senior research associate at the Worcester Regional Research Bureau. He holds a B.A. from St. John's College in Santa Fe, New Mexico, and a Ph.D. in political philosophy from Boston College. He also authored a study on cities in Connecticut entitled, "Connecticut's Broken Cities: Laying the conditions for growth in poor urban communities."
Kevin O'Connor is a Managing Director and the General Counsel for Point72, L.P. Mr. O'Connor joined Point72 in June 2015 from United Technologies Corporation (UTC) where he served as Vice President of Global Ethics & Compliance.
Prior to joining UTC, Mr. O'Connor was a partner and chair of the white collar practice group at the law firm Bracewell & Giuliani.Mr. O'Connor's distinguished legal career includes extensive government service. He served, upon appointment of President George W. Bush and unanimous confirmation by the United States Senate, as United States Attorney for Connecticut from 2002-2008 and as Associate Attorney General of the United States from 2008-2009. During his tenure with the Department of Justice, Mr. O'Connor also served as Associate Deputy Attorney General, Chief of Staff to the Attorney General, and chair of the Department's Intellectual Property Task Force.
In 2008, Mr. O'Connor received the Edmond J. Randolph Award, the Department of Justice's highest honor. Mr. O'Connor previously worked in the Division of Enforcement of the U.S. Securities & Exchange Commission in Washington, D.C. He began his legal career as a law clerk for the Hon. William H. Timbers of the U.S. Court of Appeals for the Second Circuit.Mr. O'Connor received his BA from the University of Notre Dame, with honors, and graduated with high honors from the University of Connecticut School of Law. In 2008, Mr. O'Connor received the Distinguished Graduate Award from UConn Law School. Mr. O'Connor is the Chairman of the Board of Directors of Trinity Health-New England. A former lacrosse team captain at Notre Dame, Mr. O'Connor also currently serves as the President of the Notre Dame Monogram Club.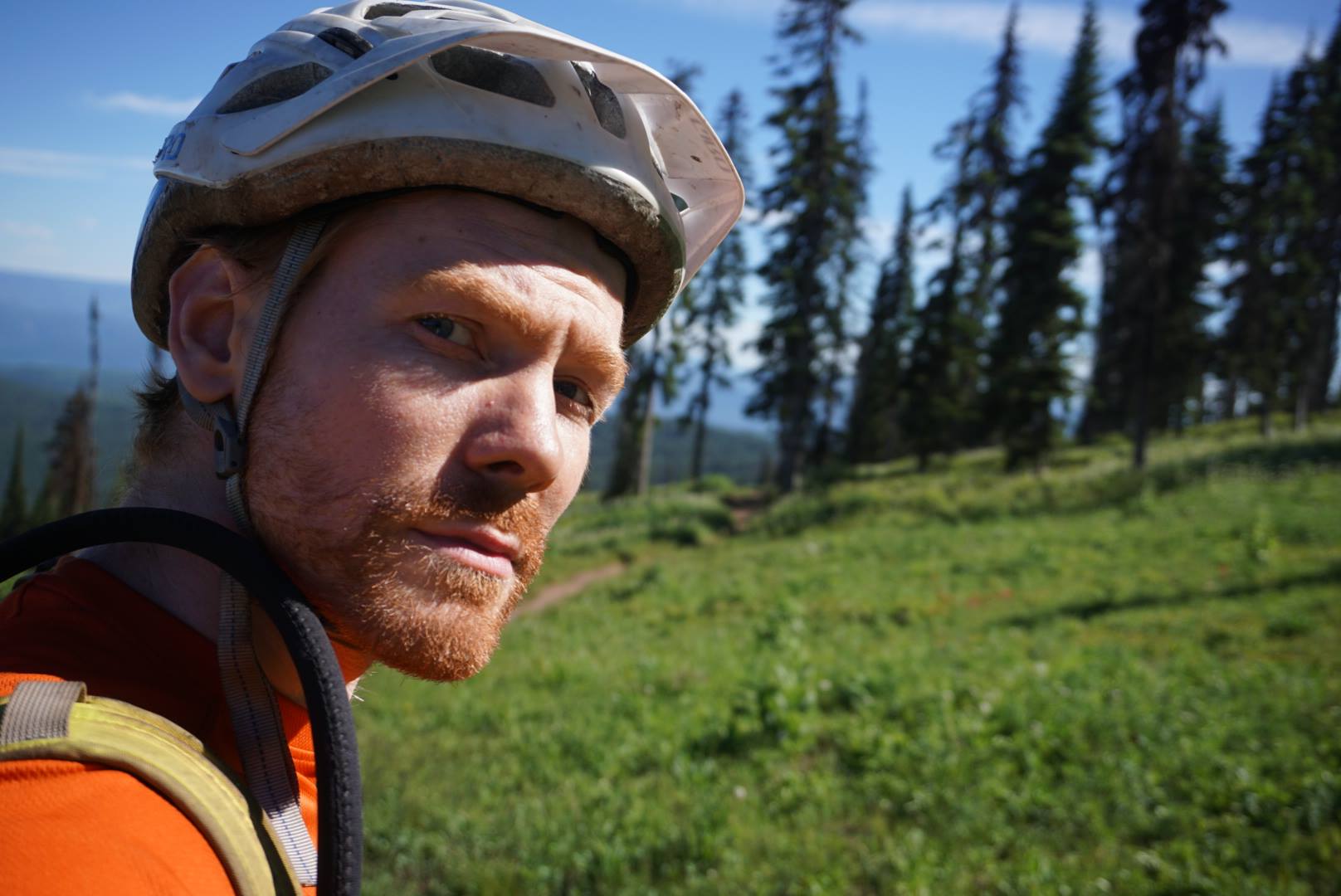 Francis Pickering is the Executive Director of the Western Connecticut Council of Governments (WestCOG), a voluntary association of 18 cities and towns in Western Connecticut. At WestCOG, Francis has overseen the development of regional programs in transportation, environmental management, economic development, emergency preparedness, and information services. By facilitating cooperation across governments, and providing technical assistance, WestCOG helps local governments to become more efficient.
Prior to joining WestCOG, he served as the Deputy Director at the Central Connecticut Regional Planning Agency (CCRPA). Under his leadership, CCRPA pursued an aggressive program of revenue diversification, improving capacity and services offered to members and resulting in a 99-to-1 return on investment. Francis also directed the agency improve transportation and integrate multimodal transportation into community planning. These efforts won the Connecticut Chapter of the American Planning Association's Innovative Plan of the Year in 2013 and the National Association of Development Organization's Innovation Award in 2014.
A Connecticut native, Francis holds a B.A. from Princeton University, an M.A. in Environmental Management from the Free University of Berlin, Germany, and an M.A. in Geography from the University of Connecticut in Storrs.
Elected in 2015 and currently serving his second term, State Senator Paul Formica represents the residents of the 20th Senatorial District. He is Co-Chair of the Appropriations Committee, Energy and Technology Committee, and Tourism Caucus, as well as a member of the Commerce Committee. Formica has been the owner and operator of
Flanders Fish Market & Restaurant for 34 years. He served as the First Selectman of East Lyme from 2007-2015,
crafting balanced budgets, encouraging bipartisan
participation and reaching regional solutions with
neighboring communities to improve transportation,
public safety and environmental policies. Prior to
becoming First Selectman, he served as a member of the Zoning Commission and the Board of Finance. Senator Formica was past Chairman of the Southeastern Connecticut Council of Governments and also served in a leadership capacity for many organizations, from Chamber of Commerce President to Chair of the Rocky Neck Heart Walk. He has also supported many causes as a member of organizations such as Rotary and Little League.
**Speakers to be added**
9:30 – 10 a.m. Registration & Continental Breakfast
10:00 – 10:30 a.m. Opening Session: "Leadership Through Crisis."
10:40 – 11:25 a.m.
Candidate Skills Track conducted by The Leadership Institute | "Are You Ready to Run"
What You Should Expect * What the Public Expects of You * Candidate Intellectual Property, Disclosers, & Protection
Capitol Matters & Our Town Tracks | "Money Matters: State Budget, Local Option Taxation, and Municipal Aid"
Fiscal policy at the state and local level are fundamentally intertwined in Connecticut. Learn how changes at the state level impact your town, and what solutions are out there to potentially resolve both current and structural budgeting issues. Confirmed speaker: Melissa Ziobron, State Representative, R-East Haddam.
11:35 a.m. – 12:15 p.m.
Candidate Skills Track conducted by The Leadership Institute | "Campaign Strategy"
Keys to a Winning Plan * Setting a Strategic Goal * Working through strategic concerns * Developing a strategic plan
Capitol Matters Track | "Regionalism and Local Control: A Discussion"
What amount, and type, of government is best for the people of Connecticut? What does regionalism mean to you? Our panelists discuss municipal self-governance and best practices for a productive relationship between state and local government. Confirmed speakers: Jon Russell, Director of the American City County Exchange; Francis Pickering, Director of the Western Connecticut Council of Governments; Michael Criss, First Selectman of Harwinton.
Our Town Track | "The Future of Connecticut Cities"
Like the state, many of Connecticut's cities face a turning point. Hartford, New Haven, and other cities have rich traditions and potential advantages waiting to be leveraged. A forward-looking panel will discuss the challenges faced by our state's largest population centers but also offer up solutions aimed at revitalization, reform, and renewal. Luke Bronin, Mayor D-Hartford; Steve Eide, Manhattan Institute Scholar; Jonathan Wharton, Professor, Southern Connecticut State University.
12:25 – 1:25 p.m. Lunch & Keynote Address with Chuck Reed, former Democratic Mayor of San Jose, CA
1:35 – 2:15 p.m.
Candidate Skills Track conducted by The Leadership Institute | "Communication Strategy"
Developing a Communications Strategy * Themes, narratives, issues, contrasts, and disqualify * Types of communication strategies for different campaigns.
Capitol Matters Track | "The Cost of Education Policy: From the Funding Formula to the Results"
Education is a fundamental responsibility of local government, but the state remains highly involved. How does state policy impact our children, and in the world of education funding, what does "good" look like? Individuals with state, local, and personal experience share their thoughts on how to get all of Connecticut's students to thrive. Confirmed speakers: Gail Lavielle, State Representative, R-Wilton; Jayme Stevenson, Darien First Selectman; Helen Taylor, Co-Founder of the Western Connecticut Autism Speaks Walk, CT FEAT Board president.
Our Town Track | "It's the Economy! How to Foster Growth and a Healthy Relationship with the Private Sector"
Some towns seem to be inherently good at attracting businesses, as well as the jobs that come with them. Is it regulations? Zoning? Property taxes? Panelists will explore the many ways to ensure a city or town has a strong relationship with its business community. Confirmed speakers: David Martin, Mayor of Stamford.
2:25 – 3:10 p.m.
Candidate Skills Track conducted by The Leadership Institute | "Grassroots Lobbying"
Understanding the Legislative Process * Educating Legislators and Communicating with the Public
Capitol Matters & Our Town Tracks | "Labor of Love: Managing Labor Policy and Practices for Your Town"
What impact does the state have on labor policy in your town? What are the ins and outs of managing local labor policy? The panel examines and gauges the need for reform and recommends some potential cost-saving avenues. Confirmed speaker: F. Vincent Vernuccio, Labor Attorney & Mackinaw Senior Fellow, former G.W. Bush appointee.
3:20 – 4:00 p.m. Closing Session | "Stump the Experts"—Open Q&A with many of the day's panelists and speakers.
4:10 – 5:30 p.m. "Pursuit of Happiness Hour"—Cocktails and networking.
The highlight of our KEEP IT LOCAL campaign is a summit on Sept. 30 to celebrate and connect local leaders.
If you are a current local official, a candidate for local office, the member of a taxpayer group or an active local citizen, we hope you'll join us. The full-day event offers skills training for candidates, discussions of local issues, and updates on relevant state policies. We'll talk about the whole range of local government from general government to education to land use. Throughout the day you'll get to pick the topics most relevant to you.
Our keynote speaker at lunch is former San Jose Mayor Chuck Reed, who successfully reformed pensions in the 10th largest U.S. city. "Protecting local services – and taxpayers – through pension reform"
Special thanks to our event partners.
Event Sponsor: Atlas Network
Sponsors: Retirement Security Initiative, Jack Field
Partners: Leadership Institute
Attend the Summit
(Scholarships are available, please inquire by phone)