Stop unions from getting it all
Times are tough. Ever wonder why Connecticut state unions still get it all?
Since 1991, lawmakers approved more than 100 union contracts without even voting on them.
Our elected officials are sent to Hartford to manage the state's budget, but if they wait 30 days union contracts are automatically approved. Try that one with your boss!
The result? State government employees are getting sweetheart deals, like $55,000 in benefits. That doesn't even count their pay, but you certainly are paying for it!
With no one watching over them, it's no wonder state unions take all they can get. If a union contract and state law conflict, the contract OVERRIDES state law.
We can't afford to add five more years to what are already unaffordable contracts. You can't afford to keep footing the bill for union bosses.
Contact Your Representative
Click on your location to contact your Representative.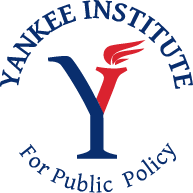 Stay Connected!
Receive updates on our efforts to bring common sense fiscal reform to Connecticut.